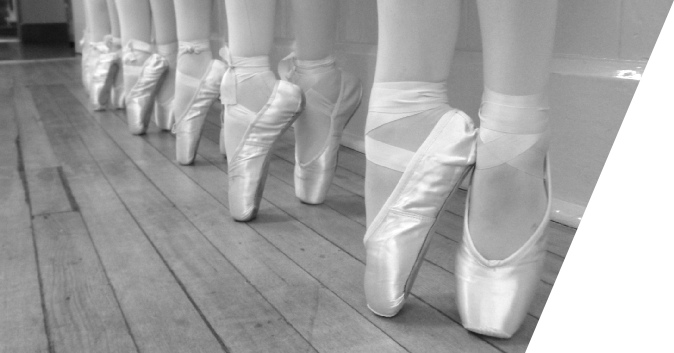 We follow the ISTD (Imperial Society of Teachers of Dancing) Imperial Ballet syllabus in grades Pre-Primary to intermediate and adults. We also offer the opportunity to take ISTD Imperial Ballet exams but this is not a requirement in order to progress through the grades.
We also offer a pre-School ballet class for ages 2.5 to 4. This class incorporates syllabus and free exercises to develop rhythm and coordination in the children. We aim to instil in the children a sense of self-esteem and a joy in dance, which we hope they will carry with them through their lives. We use many props and varieties of music to make the classes fun and varied and the children are even offered the opportunity to dance in our Christmas shows, which they find extremely exciting!
For adults, we offer a Ballet Tone class. This class incorporates exercises at the ballet barre, in the centre and on the floor, to develop ballet technique as well as to strengthen and tone the muscles required for ballet and for general well being. This is a popular class, suitable for all ages and abilities.